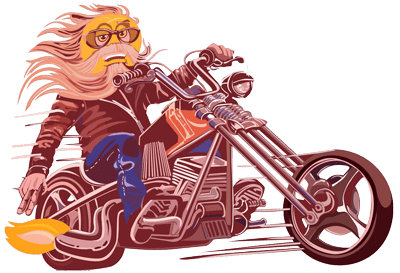 BIG MIC'S SMOKED CREAM CHEESE
BIG MIC'S SMOKED CREAM CHEESE
BIG MIC'S SMOKED CREAM CHEESE
Big Mic's Smoked Cream Cheese is a customer favorite that we have developed several different seasonings that are available for sale to make you own smokehouse cream cheese at home.
What You Will Need
All Cream Cheese Is Not Created Equal!
Big Mic's has found that the generic brands of cream cheese have more water base in them and even though it will still work, we found that the name brand hi-quality cream cheese works the best like Philadelphia cream cheese. If you can't find a name brand, you can use the generic brand. We just had better results using higher quality. No matter what brand you use, try to find a cream cheese that is wrapped in aluminum foil. Some cream cheese are wrapped in a plastic-wrapped product. If it's a real aluminum foil, you can smoke it on the wrapper.
Oil
We like to use olive oil but vegetable or canola oil will work just fine.
Seasonings
To be honest, we have never made a Big Mic's Smoked Cheese that we didn't love so you can use just about any rub or seasoning you can think of that you like the flavor structure and it will be delicious!
Big Mic's Seasonings
"Hog Heaven" Sweet with a little heat
Big Mic's Original BBQ Rub
Onion & Garlic
Big Mic's Ranch
Big Mic's All Spice
The process is really simple
Coat all 6 surfaces of the cream cheese blocks with your oil (works best to have food service gloves) then take a serrated knife and score a 1/8* deep cut pattern in the top surface of your cream cheese.
Coast all surfaces with the seasoning of your choice, don't worry about overdoing it unless your seasoning has a lot of seasoning on it. Big Mic's seasonings, we add no salt to!
Pre heat your smoker burn off the dirty smoke until your smoker is at 210 degrees.
Load your cream cheese and set a timer for 2 hours. We never open the smoker once we place it in the smoker and it will come out perfect every time as long as the heat does not get over 210 degrees.
If you want to, you can slice Jalapenos and place on the top and sides or cut them into small cubes and stick to all 6 surfaces before adding your seasoning.
Chip Dip or wing dip & sandwich spread tip
Add 1/2 cup sour cream to 8 oz. of cream cheese and 1 to 2 tbsp. of milk to get the consistency you want in a food processor or blender. Whatever you use this on, it won't last long. Enjoy it and please share to our Facebook Page: https://fb.me/bigmics. any comments and pictures or go to https://bigmicsbbq.com/reviews type in SMOKED CREAM CHEESE 8oz in menu and share your experience!
Check back often for more of Big Mic's Saloon & BBQ Smoke House recipes and tip's for your smoker!
Thank you always for your continued support
Big Mike & Marisol 03.25.22 1:25 pm